Welcome newest edition to the family
Enzo
Run for the cause Brdske Zlato
It.JCh, JEW'13, It.Ch, C.I.E. Il Trovatore Della Val d'Aveto
x
I´m Your Heart Brdské zlato "U"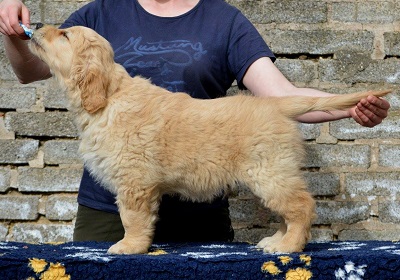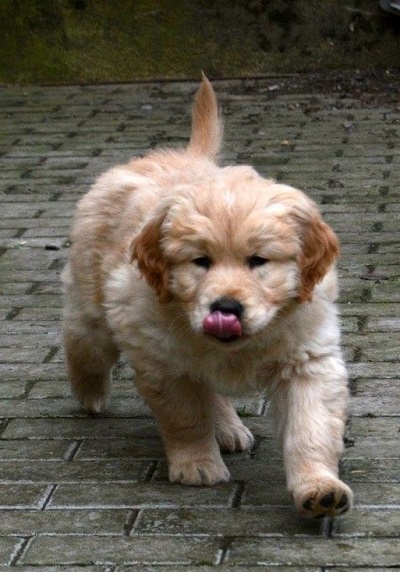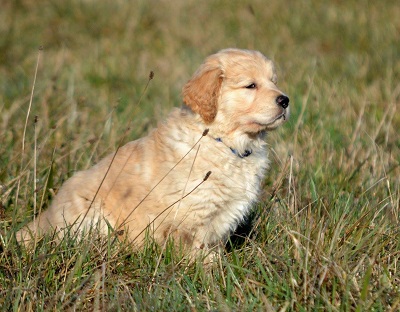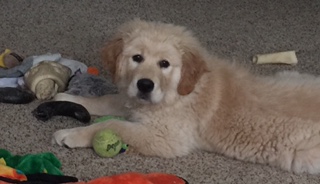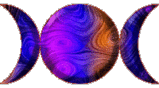 Planned breeding late 2016
Joy and Energy Brdske Zlato (Lenox) x Make a Diference Brdske Zlato (Savienne)
Savienne and Lenox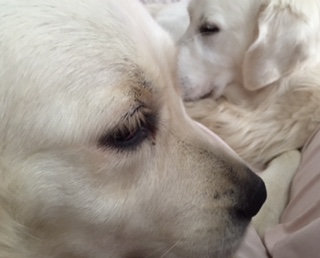 Make a Diference Brdske Zlato
Savienne (CH Zampanzar Tam Tam Go X JCH Be My X-mas Angel Brdské zlato)
OFA Good at 34 months of age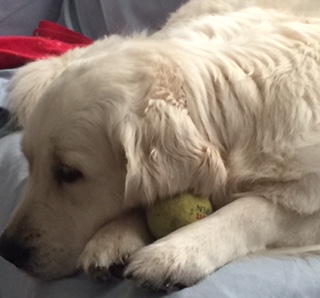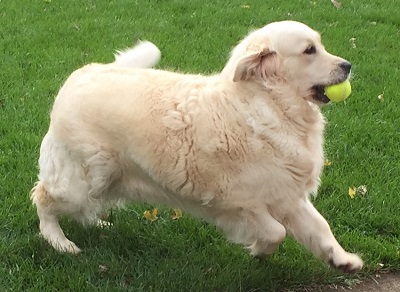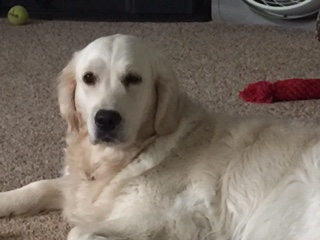 Lenox
Joy and Energy Brdske Zlato
OFA Excellent at 31 months of age
4% of Golden Retrievers are registered Excellent
GR-110561E31M-VPI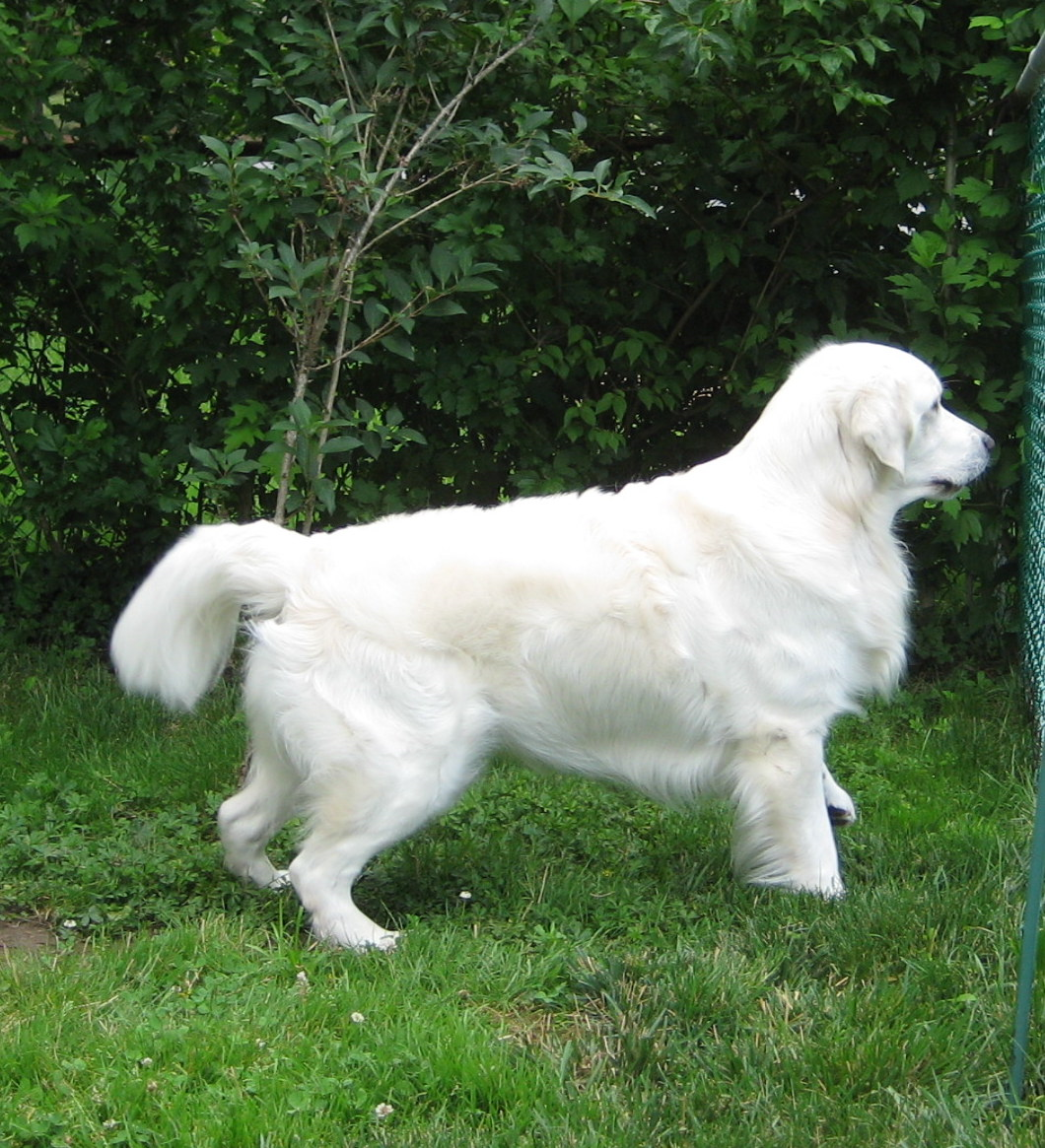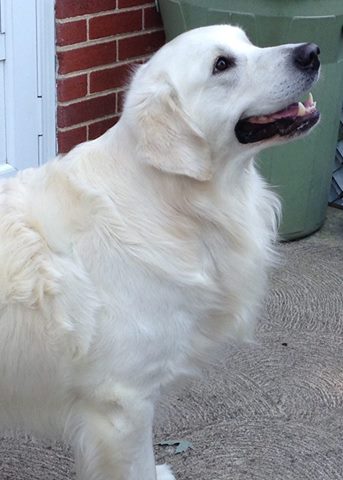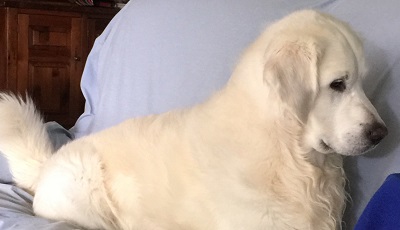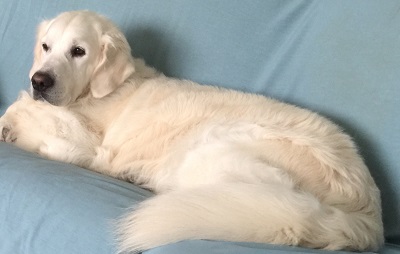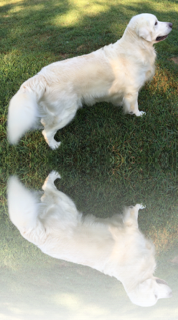 Savi/Lenox babies from previous litter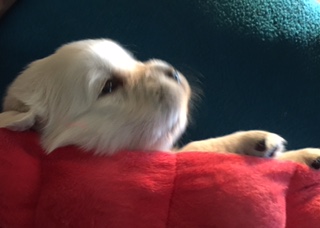 3 Savi puppies with good friend Geri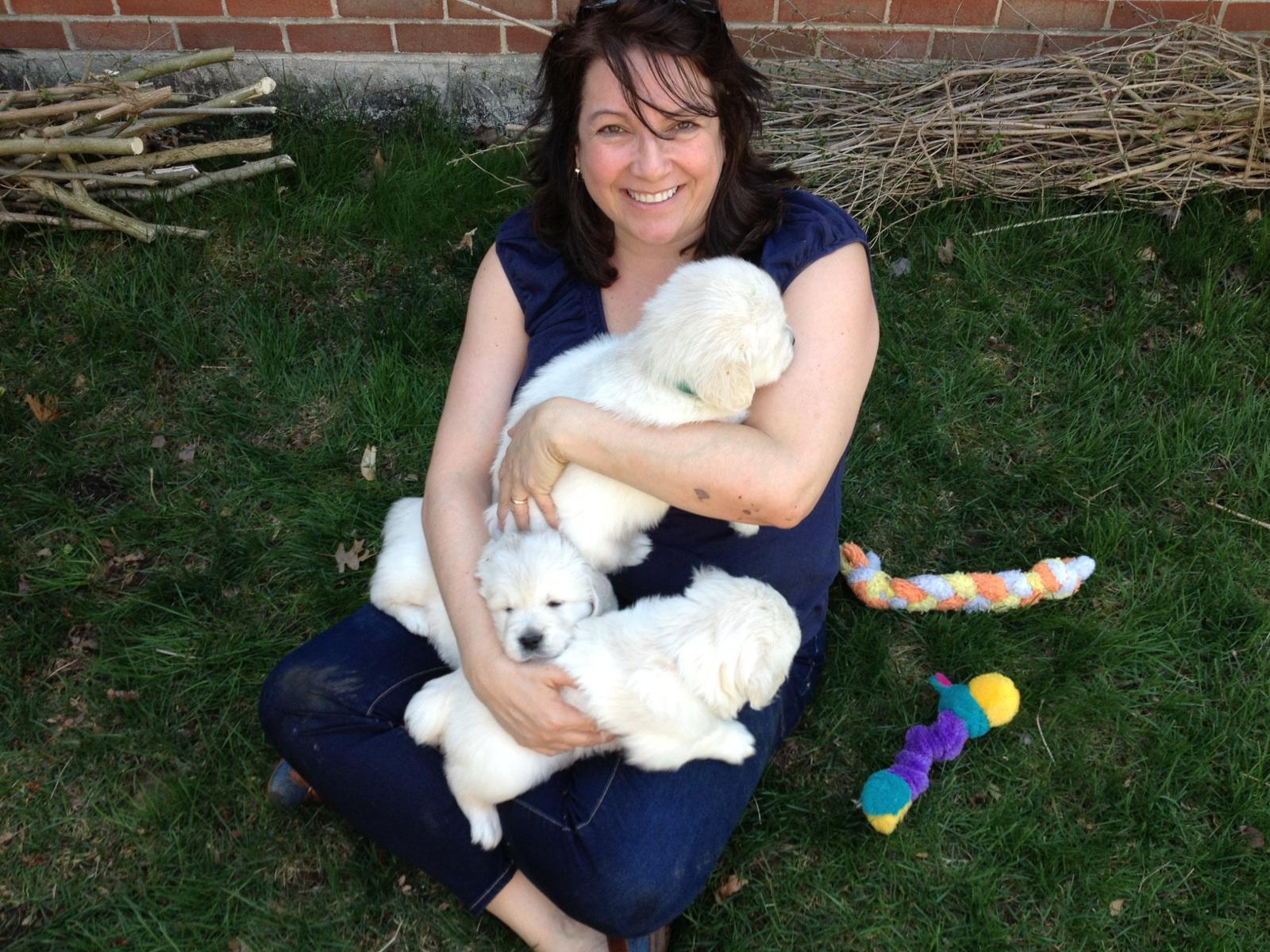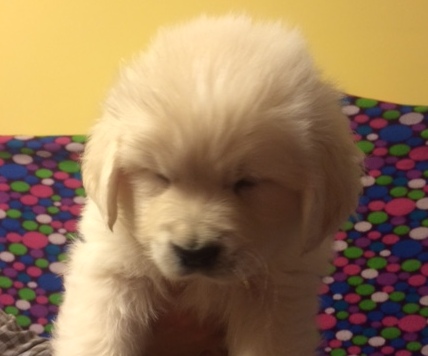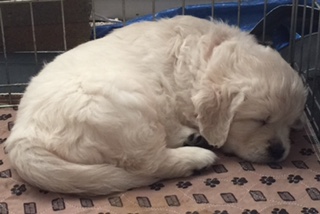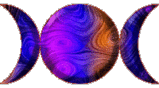 Puppies available
born 6/28, ready 8/28

My friend and partner in Louisiana just had a litter of puppies.
Rissa's son, Beretta pictured below and on front page of INSTYLE magazine (below) was bred to a beautiful European female (below). Great pedigree. What we do in the situation is take pictures and videos as they grow and I will post them here. They will all be marked with different colored ribbons or collars to tell them apart. Puppies will be shipped to me so there is no shipping costs involved for new families.
Taking reservations and deposits now.
Liba/Beretta puppies
I'm your lady Brdske Zlato (Liba)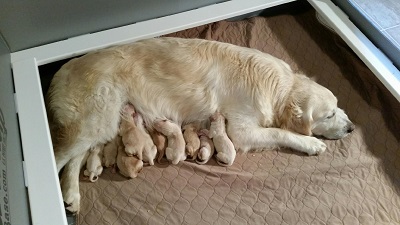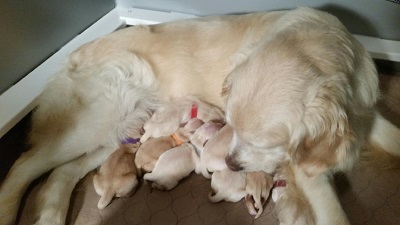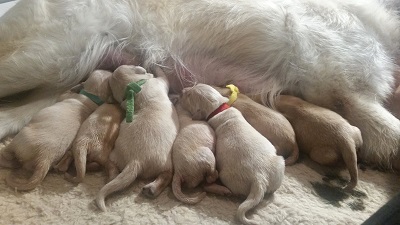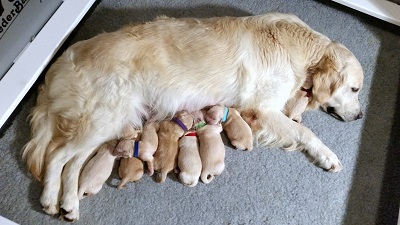 Dad
Diamond State Always Gamin' (Beretta)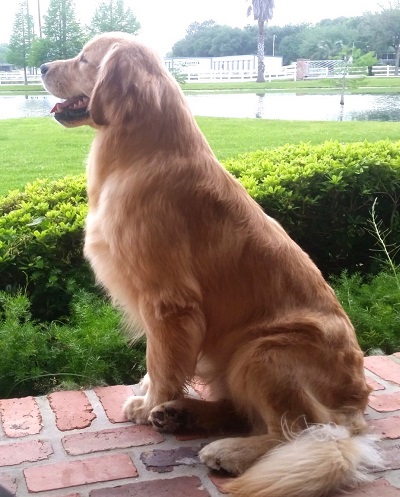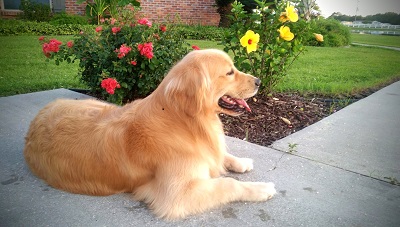 December 2015 issue of LifeSyle
Congratulations Beretta!
Left : Rissa's son: Diamond State Always Gamin (Beretta)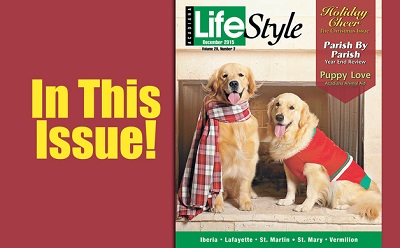 July 12, 2016
Boys are navy, green and turquoise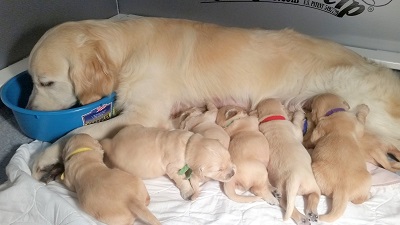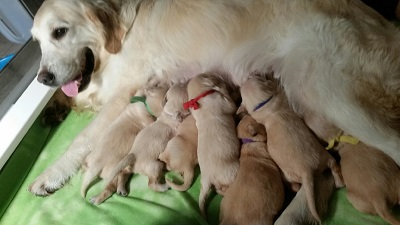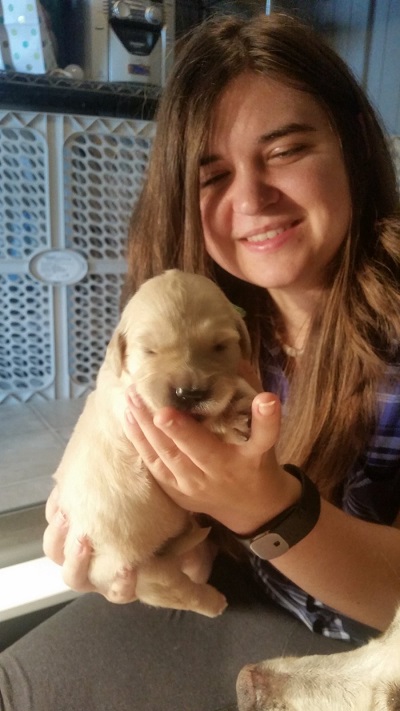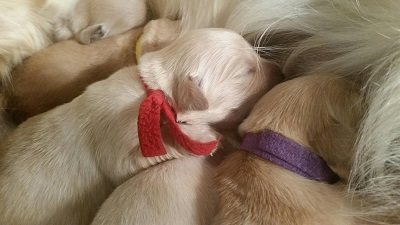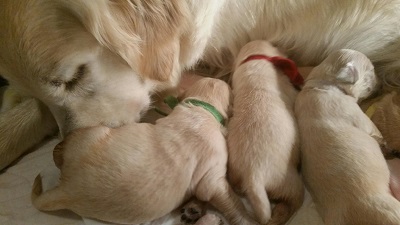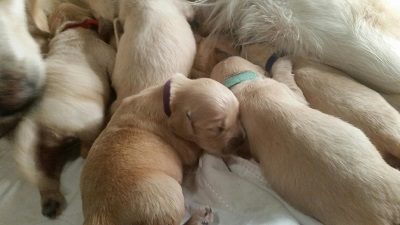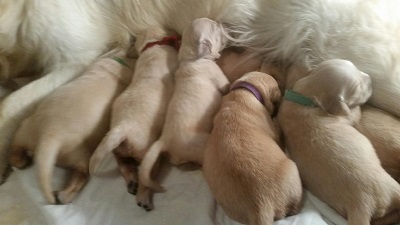 7/18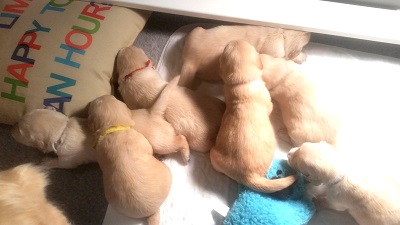 7/20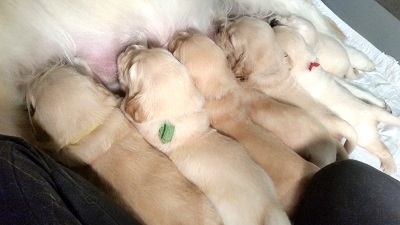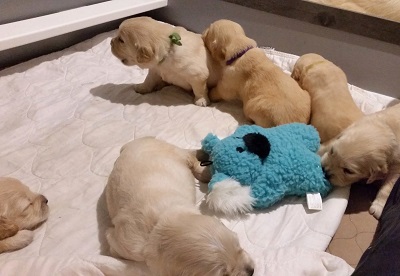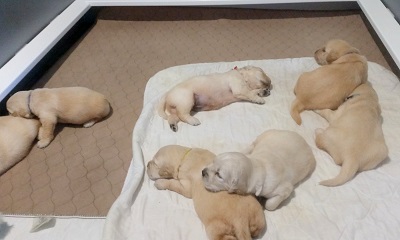 7/21